Bloo Monkey Vapes
Location & Contact:
601 W 36th Ave #14
Anchorage
,
AK
99503
907-268-1092
View our Website
View our Facebook page
Description:
Bloo Monkey Vapes
Quitting smoking is literally one of the hardest things you will ever do! Converting to vaping is a very beneficial and gratifying experience and it makes the transition away from tobacco that much easier.
Bloo Monkey Vapes has a wide range of e-cigs(vapes) and e-juices with different price ranges to fit your lifestyle.
Vapes are convenient, easy to use and portable so you can enjoy whatever youve chosen to pack it with when youre on the go.
***Our mission is to effectively help smokers quit smoking and help individuals live a much healthier lifestyle!
***Stop the bad breath, get brighter teeth and help the environment by eliminating one cigarette butt at a time.
Stop by our shop and let us be the first to congratulate you on taking the first step toward getting away from tobacco!!!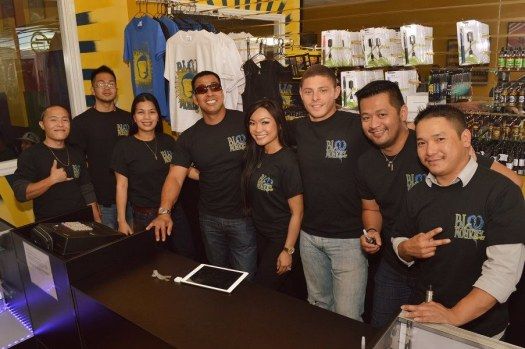 Hours:
Monday: 12:00 pm - 9:00 pm
Tuesday: 12:00 pm - 9:00 pm
Wednesday: 12:00 pm - 9:00 pm
Thursday: 12:00 pm - 9:00 pm
Friday: 12:00 pm - 10:00 pm
Saturday: 12:00 pm - 10:00 pm
Sunday: 12:00 pm - 10:00 pm
Payment Options:
Cash, Visa, MasterCard
Report incorrect information