Fifth Avenue Jewelers
Location & Contact:
345 W 5th Ave
Anchorage
,
AK
99501
907-258-3635
Email Us
View our Website
View our Facebook page
Description:
Fifth Avenue Jewelers
Fifth Avenue Jewelers has been a family owned and operated jewelry store in Anchorage, Alaska for over 40 years. We offer a tremendous selection of beautiful and unique jewelry - many are one of a kinds. We feature local designers, as well as our own custom creations.
Handmade gold-in-quartz jewelry, a rare combination mined in Alaska, are crafted into rings, necklaces, and broaches! They also have an extensive collection of natural, unaltered gold nuggets.
Ladies' | Men's | Wedding | Watches | Collections | Gold Quartz Jewelry
Gold Nugget Jewelry | Sterling Silver | Alaskan Collections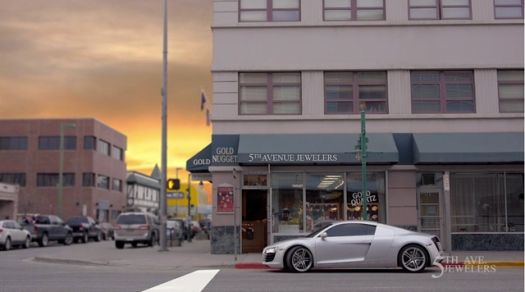 Payment Options:
Cash, Visa, MasterCard, Discover, American Express
Report incorrect information