Alaska Ivory Exchange
Location & Contact:
700 W 4th Ave
Anchorage
,
AK
99501
907-272-3662
Fax:
907-272-0062
Email Us
View our Website
View our Facebook page
View our Yelp Reviews
Description:
Alaska Ivory Exchange
Your Source For Collectible Art
If you're looking for that exquisite Alaskan gift for the person who has everything, or perhaps and elegant touch to your home ambiance, look no further than Alaska Ivory Exchange. We carry a large number of one-of-a-kind Alaskan handcrafted sculptures of unparalleled quality and design.
As many of our fine pieces of handcrafted carvings are one of a kind we ask that you contact us for more information on any piece you might be interested in or special requests you might have.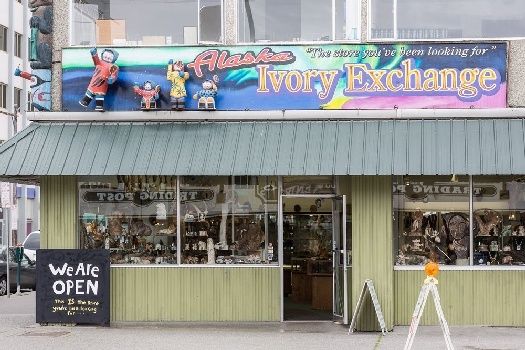 We are conveniently located in downtown Anchorage, Alaska at the corner of 4th and "G" Streets. Our location is in close proximity to all the downtown hotel accommodations, restaurants and activities.
Visit our Virtual Gallery

Walrus Ivory Carvings | Whale Bone Carvings | Soapstone Carvings | Scrimshaw
Jewelry | Gifts for Him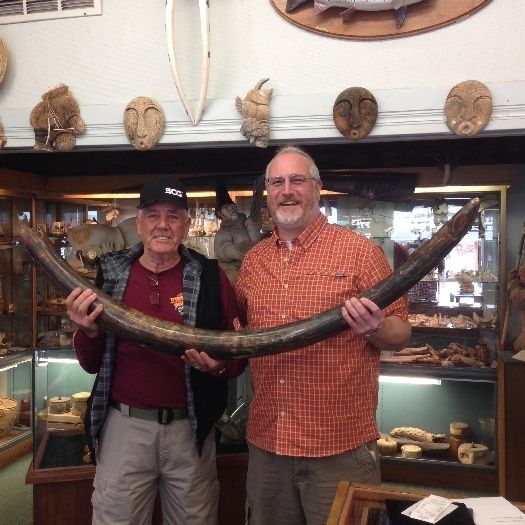 Hours:
Monday: 10:00 am - 6:00 pm
Tuesday: 10:00 am - 6:00 pm
Wednesday: 10:00 am - 6:00 pm
Thursday: 10:00 am - 6:00 pm
Friday: 10:00 am - 6:00 pm
Saturday: 10:00 am - 6:00 pm
Sunday: 10:00 am - 6:00 pm
Payment Options:
Cash, Visa, MasterCard
Report incorrect information