Fearless Wellness LLC
Location & Contact:
5001 Arctic Blvd Suite 100
Anchorage
,
AK
99503
907-250-5755
Email Us
View our Website
View our Facebook page
View our Twitter page
Description:
Fearless Wellness LLC
Wellness is more than diet and exercise. It's about quality of life!
Wellness can be defined and measured in many ways, but in the end it comes down to your quality of life - physically, mentally and spiritually.
You can choose to accept a generic blueprint of health: eat well, exercise and manage your stress. Or you can choose to improve on the generic design and pursue your personal ideal wellness.
As your Integrative Health Coach, I will work with you to design your own health blueprint
Your personalized plan to health, wellness and a better quality of life. I will help you maximize your own internal resources to achieve the positive life changes you want.
At Fearless Wellness, its all about you - and its never too late or too soon to start!
Coaching | Lifestyle Consultation | FAQ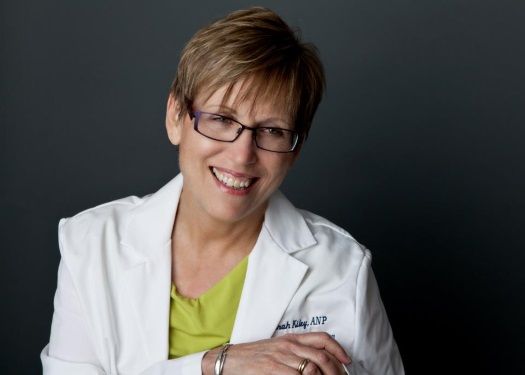 Dr. Deb Kiley, DNP, FNP, FAANP
Cert. Integrative Health Coach
My name is Deb Kiley, and I have helped thousands of patients find their way through illness and toward wellness. I started nursing nearly four decades ago and have worked in a wide range of specialties including intensive care, rehabilitation, primary care, specialty care, and education.
I earned a Doctor of Nursing Practice from Rush College of Nursing and a Certificate in Integrative Health Coaching from the Duke Center for Integrative Medicine.
Having worked within the confines of Western medicine and explored Eastern paths, I have come to appreciate a healthy balance between the two. My education and experience, combined with my passion for helping people achieve their goals is what led me to Integrative Lifestyle Management.
What I provide is knowledge, motivation and encouragement.
Knowledge
As a subject matter expert, I have a wealth of knowledge and experience about what works and what doesnt. I will listen to you and help you determine the best approach to achieve your goals.
Motivation
Your success is directly related to the amount of energy and commitment you have for following your path towards optimal health. I will help you cultivate a powerful drive that lasts.
Encouragement
You will not be alone. I will listen to your hopes and fears and help you face them both with confidence, and together, we will devise a comprehensive plan to accomplish your ideal wellness.
Certified Integrative Health Coach
> Duke Center for Integrative Medicine Certified Integrative Health Coach
> Rush College of Nursing Doctor of Nursing Practice
> University of California Los Angeles Master of Nursing
> University of San Francisco Bachelor of Nursing
> Family Nurse Practitioner in California and Alaska
> Fellow of the American Association of Nurse Practitioners
> Founded Telepresence Coaching
Report incorrect information