Great Clips for Hair
Location & Contact:
8840 Old Seward, Suite B
Anchorage
,
AK
99515
907-929-2547
View our Website
View our Facebook page
View our Twitter page
Download our Android App
Download our iPhone App
Description:
Great Clips for Hair
Great Clips understands that with today's fast-paced lifestyle, you need a salon that fits your schedule. That's why were open evenings and weekends; no appointments necessary. At Great Clips, you can relax, because you know you will get an affordable, quality haircut in a comfortable, friendly salon.
Putting convenience directly into its customers hands, Great Clips launched the industry's first
Online Check-In
service, allowing customers to add their name to the wait list of a Great Clips salon before they arrive.
With more than 3,300 salons throughout the United States and Canada, Great Clips is the worlds largest salon brand. Great Clips salons employ nearly 30,000 stylists who receive ongoing training to learn advanced skills and the latest trends.
Taking care of others is an essential part of any service business, but Great Clips has really taken the idea of service to heart. Most important is the positive impact we try to have on our neighbors in the communities where we operate. Our salon owners get involved in these communities and our corporate office views them all as a whole with a broad, committed focus on philanthropic and volunteer activities.
Find the Great Clips salon nearest you
"NOW OPEN" Northern Lights Center - (907) 338-2547
1380 W Northern Lights Blvd., Anchorage, AK 99503
Next to The Alaska Club
M-F 9-9, Sat 9-6, Sun 10-5
South Anchorage - (907) 929-2547
8840 Old Seward, Suite B, Anchorage, AK 99515
Next to Play it Again Sports in Front of Wal-Mart
M-F 9-9, Sat 9-6, Sun 10-5
Abbott RD Fred Meyer - (907) 279-2547
2220 Abbott RD., Unit B, Anchorage, AK 99507
Next to GNC and AT&T
M-F 9-9, Sat 9-6, Sun 10-5
Dimond and Victor Retail Plaza - (907) 333-2547
2203 West Dimond, Unit 101, Anchorage, AK 99515
Next to Brown Jug and GCI
M-F 9-9, Sat 9-6, Sun 10-5
Tikahtnu Commons - (907) 337-2547
1142 North Muldoon, STE 140, Anchorage AK 99504
Next to Massage Envy and Famous Footwear
M-F 9-9, Sat 9-6, Sun 9-5
Eagle River Fred Meyer - (907) 622-2547
13341 Old Glenn Hwy., Eagle River, AK 99577
Next to Fred Meyer
M-F 9-9, Sat 9-6, Sun 10-5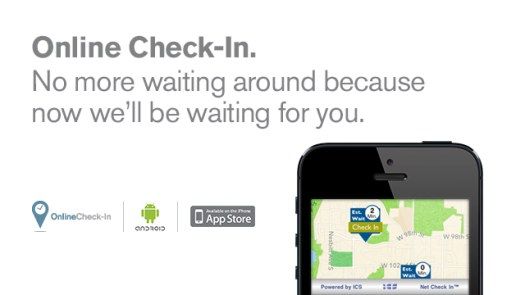 Hours:
Monday: 9:00am - 9:00pm
Tuesday: 9:00am - 9:00pm
Wednesday: 9:00am - 9:00pm
Thursday: 9:00am - 9:00pm
Friday: 9:00am - 9:00pm
Saturday: 9:00am - 6:00pm
Sunday: 10:00am - 5:00pm
Payment Options:
Cash, Visa, MasterCard, Discover, American Express
Specials/Events
Great Clips for Hair
Every Year
on November 11 - November 11
At 9:00am - 9:00pm
"Thank a Veteran Free Haircut Card" On Veterans Day, November 11, 2016, Americans will pay tribute …Read more
Report incorrect information