Pairmore & Young: Synergy Chiropractic
Location & Contact:
3210 Denali Street, Suite #1
Anchorage
,
AK
99503
907-677-6953
Fax:
907-677-6954
Email Us
Chiropractic Care in Anchorage AK
View our Facebook page
View our Twitter page
View our Google+ page
Description:
Pairmore & Young: Synergy Chiropractic
Trust the doctors who have helped thousands of people end their pain.
With 44 years of combined clinical experience, Dr.'s Pairmore and Young offer Alaskans a real choice in effective, scientific chiropractic care. As skilled practitioners of The Gonstead Chiropractic Procedure of Full Spine Structural Adjusting, and The Atlas Orthogonal Upper Cervical Program, Dr. Pairmore and Dr. Young provide a high level of care that is unique for Alaska, and located right here in Anchorage.
If you are looking for doctors who are gentle,
experienced, and thorough, are available when you need them, and demonstrate genuine concern for you and your health, then contact Anchorage chiropractors, Dr. John Pairmore and Dr. Dennis Young.
Check out the sound bite below of Bob Lester of KWHL talking about Pairmore & Young, AND our KTUU Channel 2 ad! We are spreading the word about the many outstanding benefits of "whole body chiropractic"!
Questions? Give our Anchorage chiropractic office a call at 907.677.6953 and schedule a complementary pre-consultation.
Thank you!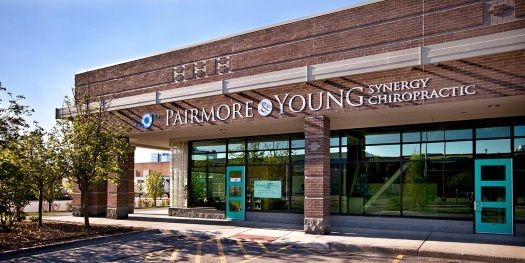 Hours:
Monday: 9:00 am - 6:00 pm
Tuesday: 9:00 am - 6:00 pm
Wednesday: 9:00 am - 6:00 pm
Thursday: 9:00 am - 6:00 pm
Friday: 9:00 am - 6:00 pm
Saturday: 9:00 am - 1:00 pm
Sunday: Closed
Payment Options:
Cash, Check, Credit, Debit, ATM, Visa, MasterCard, Discover, American Express
Report incorrect information