Hearth Artisan Pizza
Location & Contact:
1200 W Northern Lights Blvd, Ste F
Anchorage
,
AK
99503
907-222-0888
View our Menu
View our Facebook page
View our Yelp! page
KTUU Alaska Bites: Hearth Artisan Pizza
Description:
Hearth Artisan Pizza
January was the grand opening of Hearth Artisan Pizzas, a pizzeria owned by Jon Campabello. Campabello is also the owner of the Middle Way Café, located right next door.
While pizzerias may seem plentiful in the Anchorage area, Campabello thinks his traditional style pizza will set itself apart.
Campabello calls Hearth, "a traditional style pizza restaurant. Everything is handcrafted, housemade."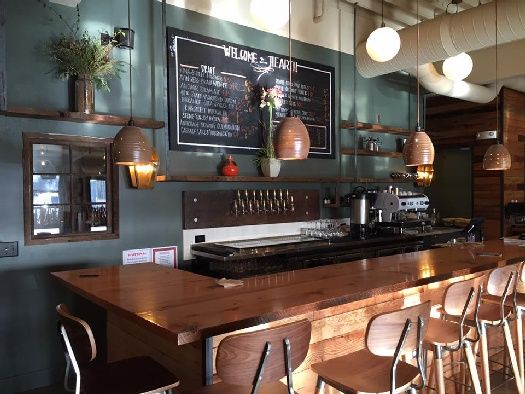 The wood tables and bar at Hearth are made from repurposed Alder wood. Eclectic-style ceramic lamps hang from the ceiling; Campabello says they are locally crafted.
Campabello emphasizes authenticity and local ingredients in his food preparation and presentation.
"We cook our pizzas in a wood oven, and we burn Alder wood that is gathered down in the Kenai Peninsula for us. We have an organic dough and organic tomato sauce. We really pride ourselves on using local, fresh and organic ingredients wherever possible."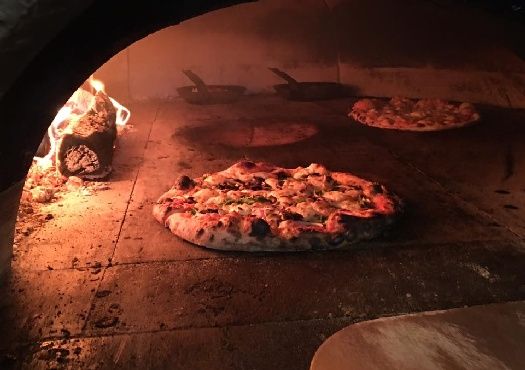 Cozy vibe with handcrafted, organic Neapolitan style pizza and starters from our wood hearth. Great wine! 17 craft beers and ciders on tap! Yummy desserts!
Hours:
Monday: 4PM - 10PM
Tuesday: 4PM - 10PM
Wednesday: 4PM - 10PM
Thursday: 4PM - 10PM
Friday: 4PM - 11PM
Saturday: 4PM - 11PM
Sunday: 5PM - 9PM
Type of Meals Served:
organic Neapolitan style pizza
Price Range:
$$ up to 20 per meal
Payment Options:
Cash, Visa, MasterCard
Report incorrect information