Fancy Moose Lounge
Location & Contact:
4800 Spenard Road (Inside Millennium Hotel)
Anchorage
,
Alaska
907-266-2249
Visit our website
View our Facebook page
View our Twitter page
Description:
Fancy Moose Lounge
Adorned with rich woods and polished brass, the Fancy Moose Lounge in Anchorage, Alaska offers a colorful, entertaining environment where you can mix good times and beverages with a spectacular view of the lake.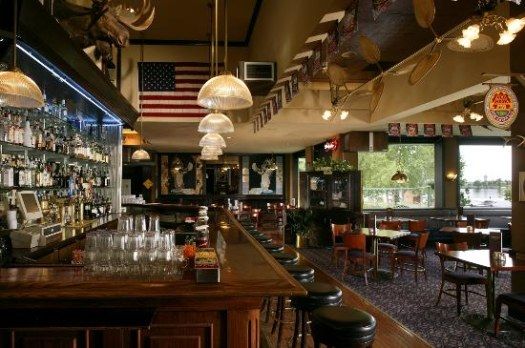 At the Fancy Moose, you'll find casual dining with a menu featuring fresh seafood, burgers, sandwiches, salads, soups and finger foods. Try one of our specialty drinks. During summer months, locals and visitors alike are drawn to our outdoor patio by the promise of brilliant Alaskan sunsets.

Hours:
Monday: 11:00 AM - 12:00 AM
Tuesday: 11:00 AM - 12:00 AM
Wednesday: 11:00 AM - 12:00 AM
Thursday: 11:00 AM - 12:00 AM
Friday: 11:00 AM - 12:00 AM
Saturday: 11:00 AM - 12:00 AM
Sunday: 11:00 AM - 12:00 AM
Type of Meals Served:
Pubs
Seafood
Bar Snacks

Price Range:
$$ up to 20 per meal
Payment Options:
Cash, Visa, MasterCard, Discover, American Express
Reservations:
Not Accepted
Report incorrect information