Hula Hands Restaurant
Location & Contact:
4630 Mountain View Drive
Anchorage
,
Alaska
99508
907-278-4852
501 West Fireweed Ln
Anchorage
,
AK
99503
907-339-4852
View our Website
View our Menu
View our Facebook page
Description:
Hula Hands Restaurant in Anchorage, AK
Hula Hands is Anchorage's kama'aina!
You'll find Hula Hands the perfect combination of adventurous cuisine and inviting atmosphere. Our menu is overflowing with the bounty of our islands and we are always excited to see you! We are a one of a kind restaurant where casual dining is a way of life and the spirit of Aloha! We can't be missed.
Hula Hands opened in 2000, it was Anchorage's first Hawaiian Restaurant.
Hula Hands have now two locations; Mountain View and the Fireweed locations.
In Hawaii there are two things of equal importance love of the food and the "Aloha" spirit.
The blending of these two dynamic principles is how Hula Hands Hawaiian Cousine was born.
Hawaiian techniques and Asian cousine meet Hawaiian hospitality to create a fine dining experience unlike any other. Where the "Aloha" style of service comes straight from the heart.
Hula hands will turn any occasion into an unforgettable experience.
Put a little paradise in your event!
From business meeting to family gatherings, Hula Hands experience staff can plan
the perfect dining event. Every affair is overseen by a knowledgeable group sales
manager who can work with you seamlessly plan your evening. Hula Hands offers
menus tailored to your needs ranging from cocktails to an authentic dinner.
Our private expertise and amazing resources will ensure a flawless experience.
Some of our delicious dishes
Here we have Musubi with a side of Kimchi and Shayu Poke.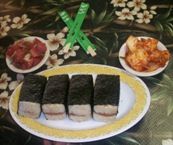 Kalua Pig Sandwich served with fries or one scoop of macaroni salad.

Wonton Mein Noodle soup served with your choice of Chicken Beef or Pork.

Here is one of our Mo Manini Plates Spam,Eggs and Rice.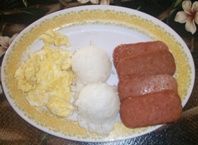 At Hula Hand's we offer a catering menus to service you. We have the single (pu pu style) food only. Or let us take care of everything with our full menu, where we include all courses and sides as well as plates, napkins, plastic ware, and table cloths. Servers are available for an additional charge. Check them both out to see which will best suit your needs! Check out our catering menus to plan your event.
Hours:
Monday: Midntown (11-10) North Anch. (11-10)
Tuesday: Midntown (11-10) North Anch. (11-10)
Wednesday: Midntown (11-10) North Anch. (11-10)
Thursday: Midntown (11-10) North Anch. (11-10)
Friday: Midntown (11-10) North Anch. (11-10)
Saturday: Midntown (11-10) North Anch. (11-10)
Sunday: Midntown (12-8) North Anch. (12-8)
Type of Meals Served:
Walk-Ins Welcome
Good For Groups
Good For Kids
Take Out
Catering
Waiter Service

Payment Options:
Cash, Credit, Visa, MasterCard, Discover
Reservations:
Not Accepted
Report incorrect information