10% Military Discount at Alaskan Sweet Thing's - Anchorage, AK

View Larger Map
Date & Time:
Every Tuesday Wednesday Thursday Friday
May 17, 2016 - May 19, 2017
At 10:00am - 7:00pm
Location & Contact:
Alaskan Sweet Thing's
108 Muldoon Rd
Anchorage
,
AK
99504
907-334-3336
10% Military Discount at Alaskan Sweet Thing's
Alaskan Sweet Thing's owners Jeanie and Curtis Wright paved their way to success three years ago when they opened their confectionary shop in Anchorage. They regularly produce over 20 flavors of gourmet popcorn using high quality coconut oil and the industry's gourmet "magic mushroom" popcorn kernels with toppings to satiate a wide variety of cravings.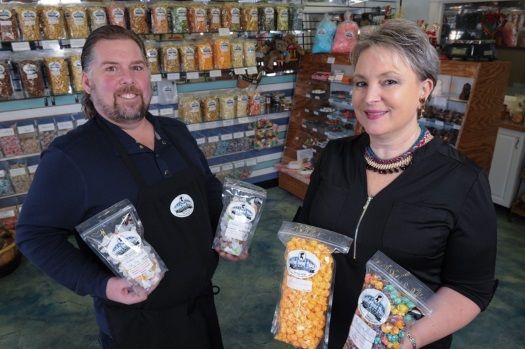 Hours:
Sunday & Monday:Closed
Tuesday thru Friday: 10:00am - 7:00pm
Saturday: 11:00am - 6:00pm
Alongside their popcorn, they also hand make gourmet chocolates, truffles, brittles, and barks. Although the market can sometimes seem crowded, they set themselves apart in their feature product line: Alaskan taffy; the only glacier water certified taffy in the world. It comes in inventive flavors such as Pub Mix (featuring Hot Buttered Rum, Kahlua and Alaskan Amber Beer) and Alaskan Berry.
Alaskan owned and operated, Alaskan Sweet Thing's gourmet confections shop is the home of the only certified glacier water confectioners in the world...and some world-class gourmet popcorn too! Both are now available for convenient on-line ordering.
For those in the Anchorage area, our retails store also offers handmade chocolates, delicate barks and brittles, world class fudge and more. We also create amazing gift baskets for birthdays, weddings, holidays, trade shows, and your other special events.
Whatever the occasion, Alaskan Sweet Thing's gourmet candy and confections looks forward to meeting your sweet cravings!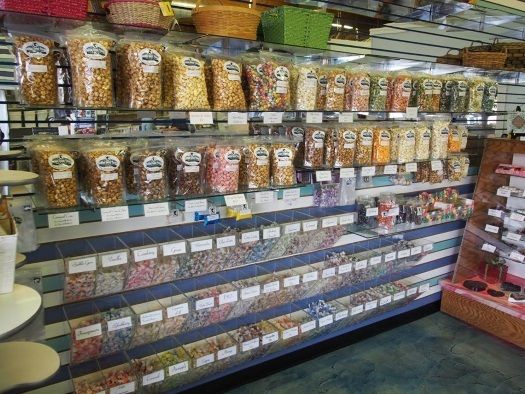 ORDER ONLINE