Anchorage Community Development Authority
Location & Contact:
245 W 5th Avenue, Suite 122
Anchorage
,
AK
99501
907-276-7275
Fax:
907-279-5073
Email Us
View our Website
View our EASY Park Website
Description:
Anchorage Community Development Authority
ACDA Development brings together resources to create development and redevelopment opportunities that forward municipal goals and objectives, using innovation, partnerships, sound planning and incentives.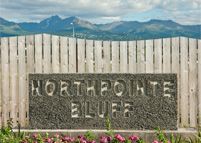 Government Hill
Government Hill - Northpointe Bluff
The Northpoint Bluff 15.5 acre site has spectacular views of downtown Anchorage and the Chugach Mountains. The Northpointe Bluff is a private/public partnership creating a role model project in one of Anchorage's oldest and historic communities. A residential site of this size and view offers a unique opportunity for a "signature" development project. It is located only five minutes away from downtown Anchorage with south-facing southern exposure receiving substantially more sunlight than virtually any other developed area in Anchorage.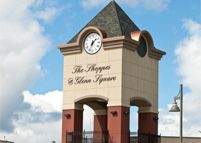 Mountain View
Mountain View - Glenn Square Retail Center
The development of a retail center on the 25 acres parcel is a key part of the revitalization efforts in the Mountain View neighborhood. ACDA worked with a private developer to integrate local and new businesses, provide new employment opportunities, enhance property values, improve the aesthetics of the area and create positive, sustainable economic growth.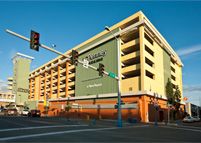 Downtown
Downtown - JCPenney Parking Garage
In an effort to increase the parking opportunities in the 600-space garage, ACDA proceeded forward with improvements to the garage which included an interior/exterior paint job, replacing and improving the interior lighting, security addition, upgrading mechanical systems in the elevators, installing new ticket booth equipment, resurfacing the exit spiral, repairing the main staircase, and upgrading the plaza around the garage. This has been one of many more creative development opportunities to enhance the quality of life for residents in Anchorage.
History / Mission / Vision
History
The predecessor of ACDA, the Anchorage Parking Authority, was originally created as the first separate public authority on February 28, 1984. That authority was established "to create an environment in the Anchorage area such that parking and parking policies are in a position to influence the community as a whole."
In 2004, the Municipality of Anchorage began considering creation of a development authority that could aid in developing public lands identified for development. On January 18, 2005, the assembly passed an amendment to the original APA ordinance which renamed the authority to Anchorage Community Development Authority with two departments: Development Services & Parking Services.
Mission
To manage and enhance public parking and facilitate development for a vibrant community.
Vision
ACDA is a conduit for responsible development and convenient, safe parking services in the Municipality of Anchorage. ACDA will act as a catalyst for, and investor in, projects that help implement the economic and community development goals of the Anchorage community as expressed in our community plans and initiatives.
Hours:
Monday: 8:00 am to 5:00 pm
Tuesday: 8:00 am to 5:00 pm
Wednesday: 8:00 am to 5:00 pm
Thursday: 8:00 am to 5:00 pm
Friday: 8:00 am to 5:00 pm
Saturday: Closed
Sunday: Closed
Report incorrect information