Anchorage Lofts Hotel
Location & Contact:
239 W 4th Ave
Anchorage
,
AK
99501
907-793-5555
Email Us
View our Website
View our Facebook page
Anchorage 360 Tour
Book a Stay with Anchorage Lofts
Events at the Anchorage Lofts Hotel
Description:
Anchorage Lofts Hotel
We invite you to the BEST place to stay while you are in downtown Anchorage, Alaska. The Anchorage Lofts Hotel is under new ownership offering affordable short term stays. With live entertainment and an in-house restaurant you'll be sure to enjoy your visit as our quests. Within walking distance of the 5th Ave Mall, the Anchorage Museum, the Convention Centers and Anchorages finest restaurants.
Clean, Comfortable Rooms with a View
Many of our rooms feature a fabulous view of Mt. McKinley. and the Cook Inlet waterfront. Others have a view of downtown Anchorage and the Chugach Mountain Range.
Call now for reservations at 907-793-5555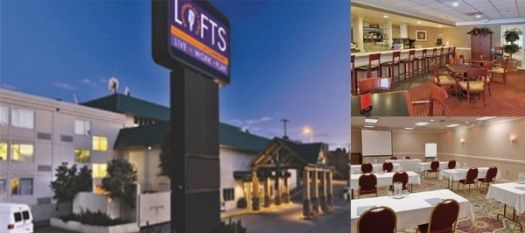 Anchorage Lofts Hotel thanks you for your interest in our property.
Coming in June to Anchorage Lofts Hotel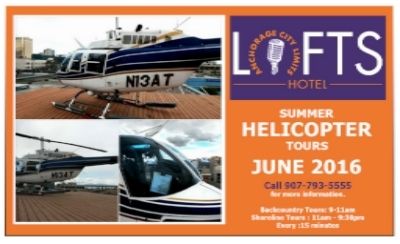 Hours:
Monday: Open 24 hours daily
Tuesday:
Wednesday:
Thursday:
Friday:
Saturday:
Sunday:
Payment Options:
Cash, Credit, Visa, MasterCard, Discover, American Express
Report incorrect information