USS Anchorage (LPD23) Commission Committee
Location & Contact:
P.O. Box 92234
Anchorage
,
AK
99509-2234
907-334-5555
Email Us
View our Website
View our Facebook page
View our Twitter page
Description:
USS Anchorage (LPD23) Commission Committee
The USS Anchorage (LPD23) Commission Ceremony will be held in Anchorage, Alaska on May 4, 2013. A committee was formed in January 2012, comprised of the US Navy League- Alaska Chapter, the Municipality of Anchorage (MOA), the Port of Anchorage (POA), and committees including crew activities, transportation, gifts, invitations, fundraising, finance, events, public affairs and community outreach.
This will be the first United States Navy (USN) ship to be commissioned in the state of Alaska. Previous ships bearing local names are the USS Anchorage (1967-2003) the USS Juneau and four ships titled USS Alaska.
The ship will be available for public, school, and educational tours. The crew will accommodate for groups with special needs. Private groups will be able to reserve time with the crew for tours.
Several receptions will be held throughout the week including the Captains reception, the Sponsors reception, and the Commissioning Ceremony.
The goal of the committee is to honor our state, the veterans, the active military crew on the ship and all Alaskans through the commitment and service to successfully host the ship in Anchorage for approximately 10 days.
On May 14, 2011 Anchorage (LPD 23), the seventh San Antonio Class amphibious transport dock ship built by Ingalls Shipbuilding, was christened in Avondale, Louisiana.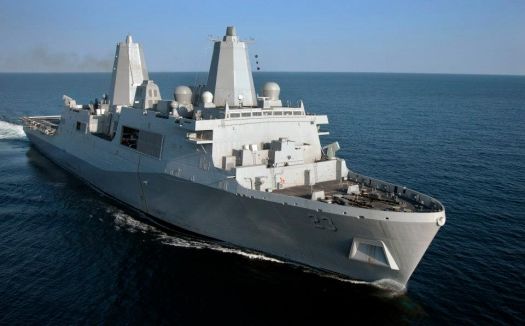 Report incorrect information