Quix Fix Home Repair Service
Location & Contact:
Anchorage
,
AK
907-677-6615
View our Website
View our Facebook page
Description:
Quix Fix Home Repair Service - Anchorage, AK
We handle all of your home repair needs... and more!
Our mission is to provide home and small business owners with professional and dependable repair and remodel options. Giving our clients outstanding experiences with the highest level of professionalism possible. We treat every client as an individual, consulting with each, to insure their desired outcome will be what they receive. At Quix Fix we believe in customer satisfaction as well as continuous improvement. Your satisfaction is Job #1!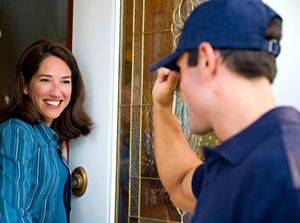 One Call to Fix it All
You can trust our experienced technicians at Quix Fix Inc., to refresh, repair or remodel your home. When we finish your desired project you will know everything was done the way it should be; right. We guarantee it. Quix Fix makes home repairs, remodeling, and maintenance, simple and easy. Our professional technicians are licensed, bonded, insured, and just one phone call away. Quix Fix Inc., handles your small to medium-sized projects.
Our Specialty
We specialize in small to medium home repairs and improvements. Our professionals are always available and ready to tackle most any home repair or light remodel project you need done, efficiently and effectively. Weather it's a leaky faucet or a bathroom remodel, Quix Fix help you X it off the list!
Get Guaranteed Workmanship on Your Home Improvement Projects
From our professionally trained sales representatives to our licensed, insured, and bonded technicians. We guarantee your Quix Fix experience will be a demonstration of the professionalism, quality, and experience, which defines who we are.
Hours:
Monday: 8:00 am - 6:00 pm
Tuesday: 8:00 am - 6:00 pm
Wednesday: 8:00 am - 6:00 pm
Thursday: 8:00 am - 6:00 pm
Friday: 8:00 am - 6:00 pm
Saturday: 8:00 am - 6:00 pm
Sunday: Closed
Payment Options:
Cash, Check, Visa, MasterCard, Discover, American Express
Report incorrect information